Canape Catering
We offer Canape catering as an add on to our pizza catering packages, or can provide a full canape menu with waiter service for stand up functions.
Food Truck Canape Service
If on-site kitchen facilities are not available, or not suitable we can cater your canape menu directly from one of our food trucks or trailer set up. We can integrate into your event, or park out of the way providing a non-intrusive option.
This option requires adequate property or venue access to accommodate the vehicles*.
Our friendly staff will cook & prepare the entire menu food from our vehicle, and wait staff will walk the platters around to serve your guests!
​
​*Food Truck service requires the route to the venue & the venue itself to be easily accessible. This includes but isn't limited to super steep inclines, narrow roads or entrances, unsealed roads, low hanging trees, tight turns. A large area on 100% flat ground is required for parking. Please remember that the food truck is very heavy & not easily manoeuvrable, so additional space is required to manouvre into the desired parking location.
In Home Canape Catering
We will cater directly from your kitchen. The team bring everything we need to do this and will leave it clean and tidy, just as we found it at the end of the service. All we ask is that you provide as much fridge space as you can spare and that guests remain out of the kitchen during the service period.
​
Marquee Service
Can't fit the food truck but still want the food prepared in a non-intrusive location? Our marquee service can provide exactly that. We set up our pop up marquee, trestle tables & all equipment / refrigeration. All we need you to provide is quiet area away from the event, on a level surface, and access to power. We will bring long leads to reach the !
​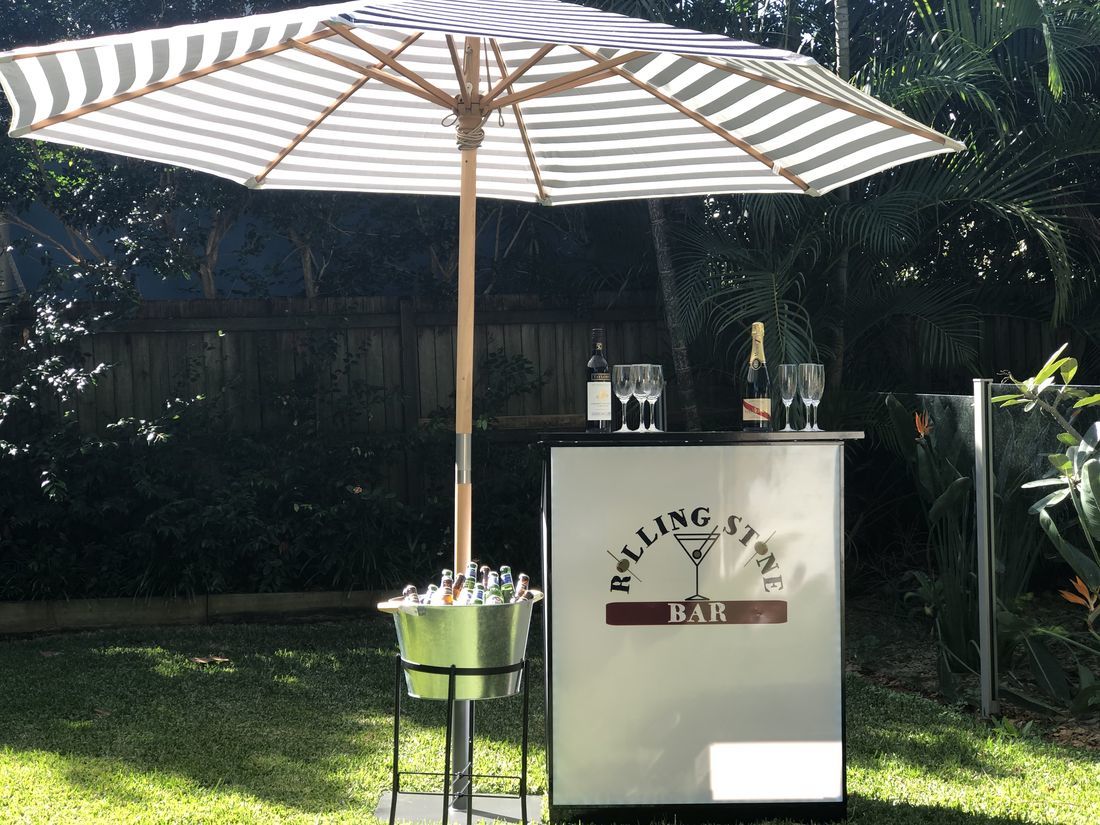 Looking for a mobile bar? The perfect companion for the Canape Catering is our gorgeous Rolling Stone Pop Up Bar.
The bar packages include of RSA certified bar staff, glassware & ice to styalise the drinks. You provide the alcohol pre-chilled in eskys or a mobile cool room, and our team will take care of the rest.
​
Learn More about our Bar Service